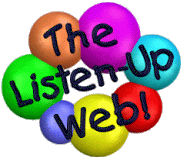 Sources Of Hearing Aid & Cochlear Implant Funding
Click here to read the results of our Hearing Aid Insurance Poll
***** Please remember that if you have an unused hearing aid laying around, many of the organizations listed under Other Sources would be more than happy to receive it and pass it along to someone who can use it! *****
Most of the time (we hope), there are no problems getting your insurance to cover hearing aids or cochlear implants. We didn't have any problems with our insurance covering either our son's hearing aids, or his cochlear implant. Unfortunately, this is not always the case. We hope some of the following information will be helpful to you who are having problems getting your hearing aid or cochlear implant covered by your health care provider.
Policy Statement on Insurance Coverage of Hearing Aids

from Hearing Loss Association of America

If you were turned down by your insurance because they said a Cochlear Implant was a hearing aid, and hearing aids are not covered under their policy, it might be worth it to get a copy of the decision mentioned in Arizona's Medicaid Agency to Pay for Cochlear Implant where it was found that the cochlear implant is not a hearing aid. Once you have a copy of that document you'll be able to look and see what arguments brought success in this case.
If you've been turned down by your insurance company and your insurance is self-funded through your employer, your employer can tell the insurance folks whether or not to approve the device. Try to find out who in administrator in your place of employment for the self-funded insurance and see if you can't get them to approve it.
Let Them Hear Foundation Advocacy

-

If your insurance provider has denied a request from your medical provider for certain hearing-related services, the Let Them Hear Foundation has a nationwide Insurance Advocacy Program to assist you in appealing the denial, free of charge.
Kentucky

-

Revised Statutes Chapter 304.17A.131 state

s

"All health benefit plans shall provide coverage for cochlear implants for persons diagnosed with profound hearing impairment." Bill SB 152

also passed and

requires all health benefit plans to provide coverage for hearing aids and related services for persons under 18 years of age.

Rhode Island

-

House Bill 00H7298 has passed both the House and Senate and will take effect April 1, 2001. The bill amends Chapter 27 of the General Laws to include hearing aid coverage.
Missouri

-

Chapter 376 of the Missouri Revised Statutes
Maryland

-

HB 160

was signed into law in 2000 and

mandates health insurance companies provide $1400.00 worth of coverage per hearing aid every three years through the child's 18th birthday. The bill will go into affect for new plans on Oct 1st, 2001 and as plans are renewed through Oct 1st, 2001. He also signed a bill authorizing $250,000 in state funds to create a loaner bank for children birth to three years. As soon as a child is diagnosed with a hearing loss, hearing aids can be loaned out for 6 months until the family can get the child their own and/or decide which kind of hearing aids are appropriate (SB 281 & SB 282).
Read our Sample Letters of Justification
One Mom tells me that when she encountered some resistance from their insurer they called and wrote their local senator and the insurance provider responded immediately.
State Mandates for Hearing Aid Insurance

from Hearing Loss Association of America

F

inancial Assistance

F

or Hearing Aids and Personal Assistive Technology

from Hearing Loss Association of America
---
---
***** Please remember that if you have an unused hearing aid laying around, many of these organizations would be more than happy to receive it and pass it along to someone who can use it! *****
Lists of Other Sources (similar to this page you're on right now)
Organizations with programs that can help
Children with Special Health Care Needs - Directory of State Title V CSHCN Programs: Eligibility and Scope of Services
Department of Developmental Disabilities - Each state dictates how their funding is spent and therefore each state offers different types of services. As reported to me by one parent, deafness alone is not enough to qualify for their program. You are able to use their financial aid funds the way you see fit, with some limitations. It has to be directly related to the disability. Another parent tells me that their state assists individuals or families with funding (up to $1000/year) to travel to programs that would provide educational information regarding the particular disability.
Dorothy Ames Trust Fund - help for New England kids who need aids/FM/etc to pursue an oral education.

Dorothy Ames Trust Fund
Attn: Christina Cook
Key Trust Company of Maine
P.O. Box 1054
Augusta, ME 04332-1054

Financial Assistance for Hearing Aids - From the Massachusetts Commission for the Deaf & Hard of Hearing. ** This link changes often. Follow hyperlink then use the search box to find Financial Assistance for Hearing Aids.**
ESCO - Finance new hearing instruments with the use of their "HELPcard". Basically it's a credit card for healthcare.
Local CI Support Groups - Many local CI support groups have fundraisers to help those who couldn't otherwise afford one. Check with your local support group to see how to qualify, or ask what you can do to help with their fundraiser.

Public Schools - A possible source for hearing aids for children. Many times it's difficult to get hearing aids to be provided by the school system for use during school hours. It's often even more difficult to get the hearing aids to be allowed to go home with the children. The following may be helpful:

The Office of Special Education Programs (OSEP) has written guidance letters clarifying for schools that Hearing Aids are Assistive Technology and that Presumptively Denying Assistive Technology is a big "No-No". Also, the Final Regulations of the IDEA '97, §300.308 reads, "On a case-by-case basis, the use of school-purchased assistive technology devices in a child's home or in other settings is required if the child's IEP team determines that the child needs access to those devices in order to receive FAPE."

Quota International - You can find out if there is one near you on by clicking here.
Scholarship Trust for the Deaf and Near Deaf - Provides financial assistance for those in need.
Sertoma International - While they don't appear to have an International program for helping fund hearing aids, many of their State Clubs have programs that will help out. Use their site to find the contact info for the Club in your state. You'll even find a link for the few that have Web Sites.
State Commissions Offices On Deafness - Contact the one for your state and see if they know of a program that we don't.
Travelers Protective Association's National Scholarship Program for the Deaf and Near Deaf - Can be used for equipment.
The AgrAbility Project - Assists agricultural and agribusiness workers who have physical and mental disabilities, including such disabilities as amputation, arthritis, spinal cord injury and hearing impairments. Education and assistance are available to accommodate disabilities, eliminate barriers, and create a favorable climate among rural service providers for people with disabilities.
Vocational Rehab (VR) - In some states, the Vocational Rehabilitation program will cover hearing aids. When I contacted our VR program in Texas in 1998, if amplification was necessary for employment (to either get or keep a job), VR would pay for it.
Vocational Rehabilitation

by

Malisa Janes

- An excellent article you should read before you try to navigate the VR system.
---
Check with your local Department of Health, or your audiologist to see if there are any local or state programs not listed here.
---
These following links are not about places that will help cover the costs of hearing aids, but they offer discounted hearing aids or services and might be helpful. When choosing a hearing aid that is discounted in price, please look into it thoroughly. Sometimes a reduced price means a reduction in services.
---
Articles About Denial of Hearing Aids or Cochlear Implants
---